Call Us!
(561) 788-0782
We Buy Gold, Silver, Diamonds & Watches
Turn your old scrap jewelry into cash now. It doesn't matter if its broken jewelry, watches old silverware or even coins, we take all your old metals and turn it into instant cash on the spot.
WANT TO TURN YOUR OLD ITEMS INTO CASH NOW?
Come into one of our two convenient locations to have your items inspected immediately. We use top of the line equipment for testing precious metals to make sure we get you the most accurate results possible. All inspections are done in front of you why you watch and finished within minutes.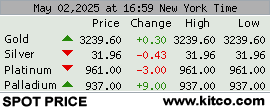 Sell Gold In Boca Raton #1 jewelry Buyer
Reasons why to come to Jabbours in Boca Raton, Florida to sell your gold, silver and diamonds. Jabbours in Boca Raton, Florida is a Elegant Online jewelry Store and a licensed jewelry Buyer
Jabbours is a one stop online jewelry store, with gold, silver and all other precious metal buyers located next to the new western beef in west Boca Raton, Florida. Sell gold in Boca Raton, Jabbours always offers a wide variety of jewelry and designer jewelry services along with extensive databases of educational information regarding jewelry, gold, diamonds and many other precious metals. We do offer designer watches such as Rolex, Omega, Breitling, Cartier, Jacob, tag and many other luxury watches. We also offer a full loose diamond search to satisfy any of your loose diamonds needs, whether it be GIA, EGL , AGS or any other major diamond grading laboratory's. Having all of our resources and little overhead compared to major brick and mortar stores we can offer you top dollar when selling your gold, silver, platinum or any other jewelry items.
Boca Raton residents are visiting Jabbours to Sell Gold and Silver because they have done their research. Sell your gold jewelry or scrap gold jewelry today while gold prices are soaring so you can turn that stash into cash.
Jabbours has a safe, elegant and upscale gold, silver, platinum and jewelry buying location located in west Boca Raton off Yamato and 441. MAP
24/7 Reasons to scrap and sell gold in Boca Rotan
This is custom heading element
Buy Gold jewelry 24 hours at Jabbours
We sell Gold, Diamonds and many other fine jewelry items at wholesale prices at www.Jabbours.com. If you're in the market to Buy Gold jewelry in Boca Rotan or from any Online jewelry Store, we've got the lineup for you to choose from. When buying any item from Jabbours you should fee comfortable with our fully licensed and professional staff. Whether you're looking to Buy Gold or to Sell Gold in Boca Raton, Jabbours offers a wide verity of and gold, silver or platinum jewelry. If you are looking for quality Gold, Diamonds or jewelry Jabbours is your top online jewelry store, with gold and precious metal buying offices located in Boca Raton, Florida we are proud to serve you online or in person.
Jabbours is the largest gold buyer in Boca Raton, so when it comes to selling gold in Boca Raton city the majority of people cash their gold in with us. Jabbours Gold Buyers are located in the heart of Boca Raton so you have easy access and a secure location to sell your gold. We specialize in giving cash for gold and buying gold in Boca Raton, we are family owned and operated. The reason for our on-going success is client satisfaction when a client comes to Sell Gold in Boca Raton they are treated like royalty. We have the highest cash for gold payout in the entire nation, we also go beyond anyone else to meet our clientele's needs. In the past years we have served hundreds and thousands of satisfied customers throughout the Boca Raton area. We are able to pay the highest cash prices for gold and be most competitive because of our experienced staff. If you are looking for the best Boca Raton Gold Buyers, and want to sell scrap gold in Boca Raton and get the highest cash for jewelry in Boca Raton then we are the gold buyer to sell your gold to. Our staff includes GIA Alumni, expert jewelers, fine art specialists & expert watch analysts. Not only do we hope to pay you cash for your items, but also we will educate you on the entire process as well as giving you the best possible price for your items. The process is fast, easy, and confidential. Simply the best prices for gold in Boca Raton City. Visit our Boca Raton City Office and be paid upfront with the best possible price for Gold, Silver, Diamonds, Antiques and more. We are cash buyers of all jewelry, gold, platinum, diamonds, watches, coins, silverware, costume jewelry, antiques, and collectibles. We buy many other types of items; we are also Estate jewelry Buyers in Boca Raton—give us a call and we will make you an offer. Best Place to Sell your jewelry in Boca Raton We are the best Gold Buyers in Boca Raton and we pay the most.